In 2014, ten top designers from three regions across the Taiwan Straits launched Shenzhen Creative Public Welfare Foundation (hereinafter referred to as C Foundation), which is the first initiated and established by a group of designers in China. Its council is composed of ten designers with a common professional background.
The design industry gave a warm response to the active cross-border participation in professional public welfare. More than 300 representatives of the design industry attended at the founding ceremony of C Foundation and made donations. Since its inception, designers and design-related enterprises have been absolutely the main donors in the annual donation income. Obviously, C Foundation provides a new platform and option for designers to participate in public welfare.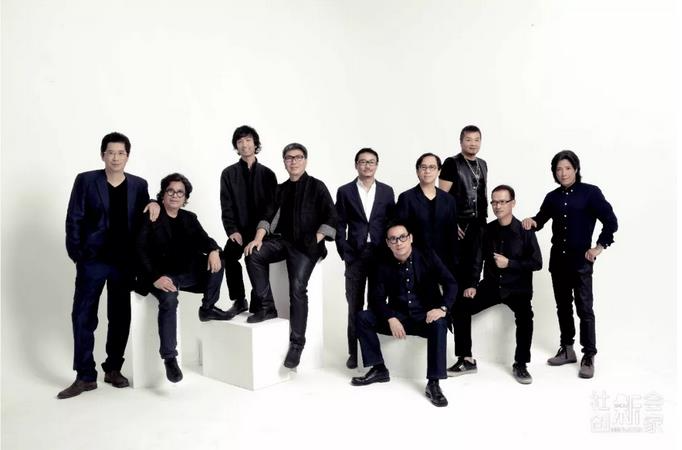 The launching directors of C Foundation
Cross-border exchanges and cooperation in China's public welfare undertakings are becoming more and more active. In addition to public welfare impulse and public welfare ideal, new participants also bring their own resources and discourse. Foundation fund is one of the typical ones.
From design to public welfare, cross-border brings innovation but also requires specialty. In 2019, C Foundation Council invited and appointed Qin Danfeng as its Secretary-General, enabling its professional development to enter a new stage. Qin Danfeng got her undergraduate diploma and Master's degree in Britain. After returning to China, she worked in the financial field for a long time, serving as secretary to President of Ping An Bank, and then entering the public welfare field. Successively she worked in Shenzhen Global Philanthropic Institute, One Foundation and so on.
As a public welfare foundation with professional background of design, what explorations has C Foundation experienced in its public welfare action? Will design bring innovative ideas to Chinese public welfare? Social Innovator interviewed Qin Danfeng, Secretary-General of C Foundation and alumnus of EMP2014 autumn class, to interpret the innovative public welfare of C Foundation.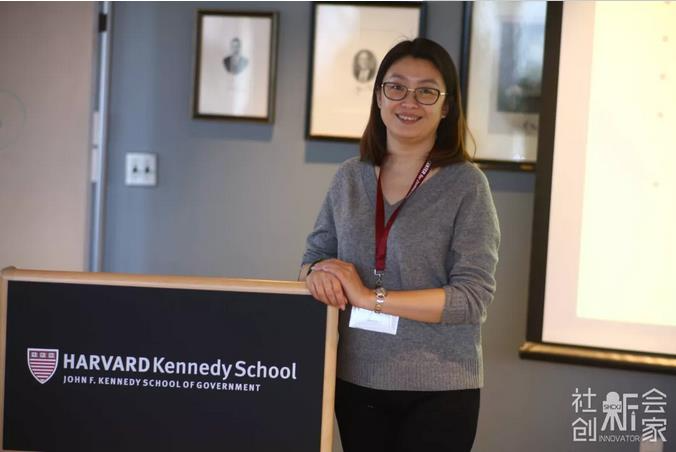 Qin Danfeng: Secretary-General of C Foundation
Social Innovator: It is ten top designers who launched, organized and founded C Foundation. What inspired them to launch a foundation?
Qin Danfeng: At first, our ten directors and designers, coming from three regions across the Taiwan Straits, mainly focused on interior design and came from different design companies. So strictly speaking, there existed certain competitive relationships among them. However, they get on well with each other and are like-minded friends. One of the topics they often talk about is what they can do for the society in addition to design. As far as I know, it was during an event in Hainan that they gathered to discuss the matter further and decided to set up a foundation for design inheritance. At that time, the directors saw some shortcomings in design education, so they first focused on design education, hoping to share their experience along the way by means of public welfare and inspire the younger generation of designers.
At present, C Foundation has entered its fifth year. The five new directors added successively are working with the launching directors to continuously promote the development of public welfare in design.
Social Innovator: As the Secretary-General, what do you think are the characteristics of designers participating in the governance of foundations as directors? Have there been any disagreements in terms of business development, and how were they solved ?
Qin Danfeng: In the design industry, our directors enjoy a relatively high reputation, to whom people will show great worship. Coming into contact with them in the Foundation, you will find they are very friendly, a little like very adorable "old kids". Willing to try new things, they have various hobbies, and they are never rigid in the meeting. As directors, they are highly enthusiastic about participating in the business of the Foundation and extremely worried that they have no time to engage in the business. Despite the difficult unity of their time, their participation in the business will always take precedence.
Just like the old saying, horse for courses, designers' professional requirement is to have a deep understanding of art and humanities. That is, the group is perceptual and characterized by jump thinking. Thus, designers' perceptual thinking needs to be combined with the rational thinking of doing public welfare professionally in business development. Charities Act was implemented in 2016, yet our directors have less contact with the laws and regulations of the public welfare industry, in which case, the secretary is required to understand ideas of the Council and put forward professional opinions, so that the ideas can be smoothly achieved within the large framework of laws and regulations.
Promoting the innovation of design education
Social Innovator: Such concepts as barrier-free design, inclusive design and so on are always talked about in the design field, which are very close to the pursuit of the public welfare industry. Is there something in common between design and public welfare itself? Will the participation of design in public welfare be more effective for their being in common?
Qin Danfeng: Actually yes. The starting point of modern design education is Bauhaus in Germany, which emphasizes that modern design focuses on people rather than products. It is People who design and public welfare serve ultimately, which is the common ground. Mr. Kang Xiaoguang published an article a few days ago, saying that idealism is what public welfare requires most. Idealism reflected in designers is very obvious, who are soft and sensitive in their inner hearts. Therefore, the designers' initial intention to set up the public welfare foundations is to turn their social ideas into action, behind whihc is the passion and responsibility of idealism.
Participation of design has two levels of significance. One is to bring the public welfare in the public awareness, like taking social and ecological impacts into account in design work. For example, designers use new eco-friendly materials in their works or serve the society by means of their own professional capacity, such as designing public welfare posters or making the design of public welfare projects with design thinking. The other is what we are discussing. We have observed that foreign foundations established in some professional fields focus more on the development of their own industries to form industry influence. What they do seems to go beyond public welfare, but the ultimate beneficiaries are the public.
Following the line of thought, we have been thinking about our role and responsibilities as a foundation with the professional background of design. Our "Promoting Program of Design Education" is such an exploration. Faced with the difficulty in finding supporting resources in the initial stage of innovative design education, we encourage educators having ideas to make innovation explorations by giving financial aids, and further find excellent projects that can be popularized. It is hoped that the practitioners of design education will reach an innovative consensus on design education through our actions outside the system and ultimately promote the innovation of design education.
Social Innovator: We have noticed that Ali has set up Ant Public Service Design Platform and established the business process of "Public Service Design Help-seeking-Design Project Claiming-Solving Difficulties". What do you think of Internet platforms promoting the participation of design in public service?
Qin Danfeng: It is really a good try. The scale and speed of offline links are limited, so the platform is a great extension. There has always existed such a problem in the field of public welfare that what people in the field are engaged in is totally unknown to people outside. The platform set up by Ali enables the in-depth dialogue and contact to happen between public welfare and design, which is really great.