The 17th Xuanzang Road Gobi Challenge (hereinafter referred to as 17th Gobi Challenge) successfully concluded on May 4th. CGPI, as a team in open school group, won competition. 15 members of Team B successfully completed the 121-kilometer challenge during four days and three nights, and they won the team's highest honor, the "Shackleton Award". The team song, "My Deep Love," won the Best Original Award .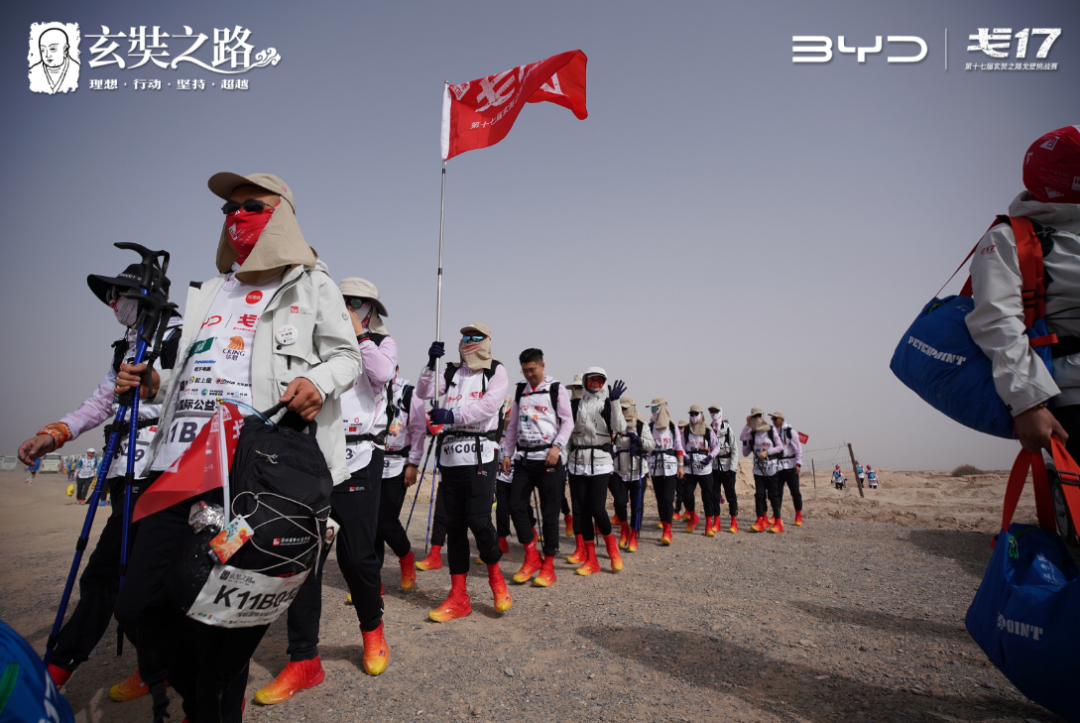 As the first public welfare institute in the history of the Xuanzang Road Gobi Challenge (hereinafter referred to as the Gobi Challenge), the "Shenyi Jiage 17" delegation of CGPI is divided into two teams, namely, Team B and Team C, which are composed of multi groups from the sponsors and heads of public welfare institutions, front-line public welfare people, business elites, and representatives of classmates, relatives and friends. This competition not only inherits the Gobi public welfare culture and spirit, but also hopes to showcase the charm of Chinese public welfare people through the competition, link more public welfare organizations, promote the birth of more public welfare innovation projects, and promote cooperation between the public welfare community and business elites, enhance the integration of business and public welfare, and jointly promote the charity of business, capital, and technology.
Yan Jun, president of CGPI, said that the preparation of 17th Gobi Challenge lasted for two years, and the organization committee and all the contestants persist all the way, truly interpreting the spirit of "ideal, action, persistence and transcendence" of Gobi Challenge. Due to their shared public welfare aspirations, the students came to the college to embark on the path of learning public welfare. They persevered and accompanied each other, giving each other motivation and courage. One person can walk quickly, but a group of people can go further. Inspired by the Shackleton spirit of 'perseverance conquers everything!', the members of the team wrote the spirit of 'deep cultivation, deep thinking, and deep love' on the vast Gobi racetrack.