CGPI Philanthropy Seminar Series: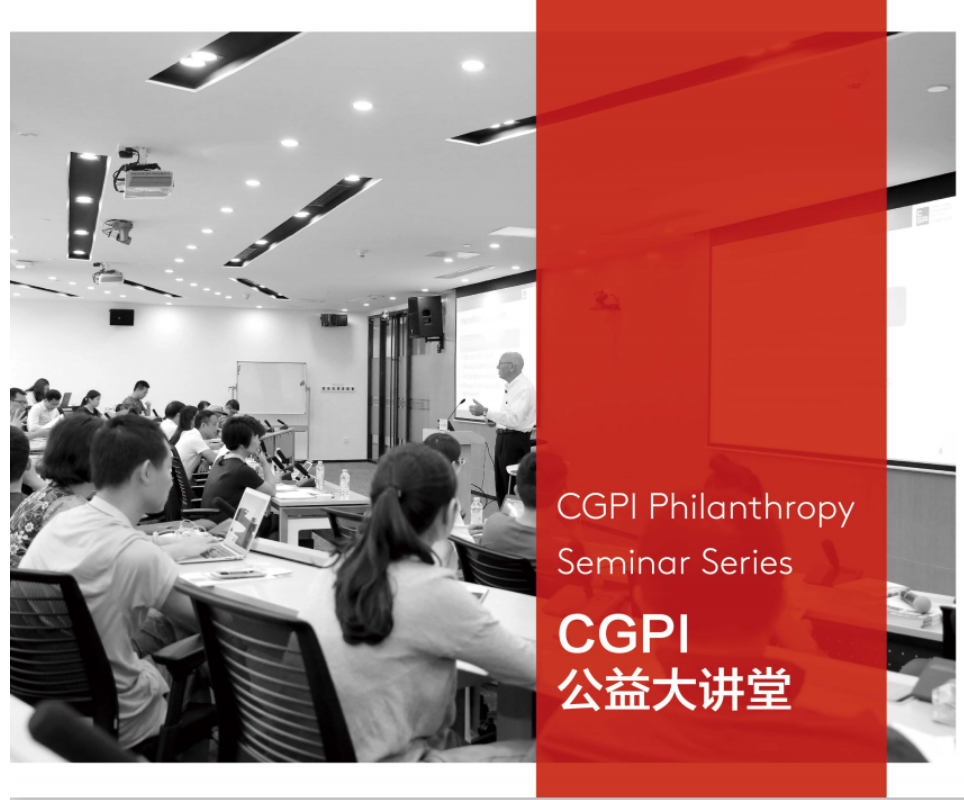 To create a sound atmosphere for philanthropy, advocate advanced philanthropy concepts, and spread professional knowledge of philanthropy, CGPI holds large advocating philanthropy seminar series that are open to the public free of charge in Shanghai and Shenzhen.
Famous scholars, entrepreneurs, government officials, and public figures from other fields are invited to share the latest trends in the philanthropy industry, philanthropic innovation modes, their personal practices and experiences, and other topics on philanthropy. These events aim to facilitate the communication and advocacy of the concept of philanthropy to the public in the East and South of China.
The audiences are mainly workers from philanthropy organizations and CSR practitioners from enterprises, covering enterprises, the media, education, and more. Every lecture is attended by audiences who are from charitable organizations, colleges and universities, enterprises, the media, etc.